SELLERS
ONE OF YOUR GREATEST INVESTMENTS
In the ongoing collection of life, we achieve success through the perfect union of service and expertise. As the owner of numerous real estate holdings, I understand that a home, regardless of its price, is one of your greatest investments. Our mutual objective, therefore, is to develop a custom and comprehensive marketing plan that will provide maximum exposure, attract qualified buyers to your home and obtain the highest selling price for your property—all within a reasonable time frame.
A COMPREHENSIVE MARKETING PLAN
Golden Gate Sotheby's International Realty offers a comprehensive marketing program, incorporating both print media and the Internet to attract buyers of distinction. In addition to receiving international exposure on sothebysrealty.com, your property will also appear on our local affiliate website, goldengatesir.com, nahidnassiri.com and numerous other real estate websites. We'll share your property with the local real estate community and with our network of Sotheby's International Realty® professionals around the world, who have their own expansive portfolio of qualified clients looking for distinctive properties. This approach assures a broad global reach while bringing focused regional attention to your home.


UNIQUE EXPERIENCE AND COLLABORATION
What are today's buyers looking for? The knowledge I've gained through hundreds of transactions has given me insight into the expectations and desires of today's buyers. My extensive architectural and design experience gives me the unique ability to identify and showcase your property's most significant features and emotional appeal of your home.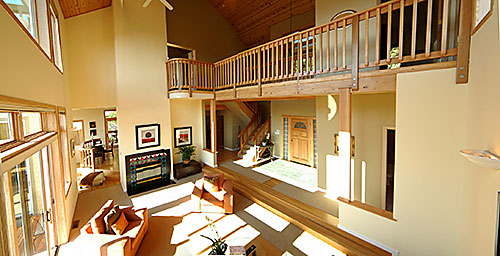 My close collaboration with the following creative professionals helps me to develop a comprehensive marketing plan that exceeds homebuyer's expectations, inspiring their imagination from the moment they walk through your front door:
General contractors
Staging professional
Professional artist
Architectural photographer
Virtual tour producer
Graphic designer
Online marketer


WORLD-WIDE EXPOSURE
Sothebysrealty.com is one of the world's most visited online destinations for quality real estate. With high resolution photography and in-depth property descriptions, sothebysrealty.com markets your home with the latest web-based technology to a global audience of discerning homebuyers, with innovations including:
Currency conversion
Language translation
Enhanced photography
Searches by lifestyle
Unique amenities
Guided search and navigation
Microsoft's Virtual Earth mapping
Search engine optimization
Google search engine advertising
DISTINGUISHED EXPOSURE
At Golden Gate Sotheby's International Realty, your property has the unique opportunity to be artfully displayed in publications renowned for their sophisticated and refined audience. By taking advantage of advertising opportunities, we can position your home to receive the attention and exposure it deserves through the following publications, to name a few:
Sotheby's Preview
Reside
The Wall Street Journal
The New York Times
The New York Times Magazine
Robb Report Collection
ADDITIONAL EXPOSURE
Through our exclusive relationship with the Sotheby's International Realty® offices and Sotheby's Auction houses, we can provide additional exposure to your property through:
Global eGallery, our real-time property slide show displayed in 32 countries/territories, including 500 offices and nine Sotheby's Auction Houses.
Brochure Distribution, whereby our Global eGallery locations will also have full-color brochures to showcase your property just days after we list your property.
Your home will also benefit from additional exposure on other luxury home websites. Our online property distribution initiative and other marketing efforts allow us to include qualifying homes on partnering websites, such as:
The Wall Street Journal (wsj.com)
The New York Times (nytimes.com)
International Herald Tribune (iht.com)
Google.com
Yahoo Real Estate Classifieds (realestate.yahoo.com)
Trulia.com
HGTV's Frontdoor (frontdoor.com)
Realtor.com
Craigslist.org
LOCAL EXPOSURE
Equally strong marketing efforts will be made in our local neighborhoods, community and with real estate professionals, using some of the following venues:
The Multiple Listing Service (MLS), the information center for the real estate brokerage community
Local and regional newspaper advertisements
Fully catered Broker Tours
Neighborhood and client invitations to Sunday Open Houses

BUYERS
BRING EASE AND ASSURANCE TO PROCESS
Searching for and buying the right home can be an overwhelming process. Although this is a wonderful time to purchase property and inventory is high, there are many questions and factors to consider before making an offer. Let my expertise, architectural background, and near thirty-plus years of regional knowledge help you make a well-informed decision. My honed negotiating skills will help you obtain your dream house at a price that is right for you and the current market conditions.

To assure the highest level of service, I employ a full-time buyer's assistant whose sole purpose is to work hand-in-hand researching the market, personally viewing all available properties in your areas of interest to identify homes that meet your specific criteria.

THE VALUE OF EXPERIENCE
My extensive architectural background and renovation experience provide me with the unique understanding of a home's potential value. I can also highlight the overlooked liabilities a home can possess. Add to this my in-depth knowledge of the region and its various neighborhoods and you can be assured I will make an astute valuation of your home selection and use this during our negotiations.

Over the course of nearly 30 years, I have written and negotiated hundreds of transactions for both buyers and sellers. My intimate understanding of both sides of the process stems from these experiences. Combine this with the insight and personal relationships I have built within the local real estate community and you'll be assured a strong and knowledgeable position from which to place an offer and negotiate.

SERVICE AFTER THE SALE
Guiding clients through the process of finding a home is a highly rewarding experience for me, matched only by helping them maintain and enhance their investment. For that reason, I am always available for free consultations on matters involving your home. Whether it is a cost/benefit analysis of a remodeling project, or how best to handle tricky repairs, my experience is always at your service. I look forward to working with you now, during and after the purchase or sale of your property.